VIP programs with tanks
We offer complex programs for individual groups with riding tank T-80 and T-62.
Service:
Transfer by a personal driver – business class (transfer by a helicopter) from any district of Moscow and Moscow region (an airport, a hotel).
The program includes:
1) A reception (welcome) zone
2) A military outfit (VIP outfit)
3) Extreme trips, shooting with a tank
4) Pyrotechnic effects
5) Application of special pyrotechnic effects during demonstration of driving performance and overcoming of water obstacles
6) A tank driving lesson
7) A group of special forces soldiers
8) Personal guns for guests
9) A "Crash-test" car (with an explosion)
We have a big collection of guns. Our guests can shoot with any guns (machine guns and bazookas).
We also can offer you a real military kitchen or VIP menu with a premium service, cameras Go-pro Hero 5 + video editing and military presents.
For the comfort of guests at the end of the event, we can offer a chic dinner in comfortable tents with restaurant service (on the menu).
There is a 24-hour bath complex of premium class with a Russian bath not far from our polygon.
Tank T-80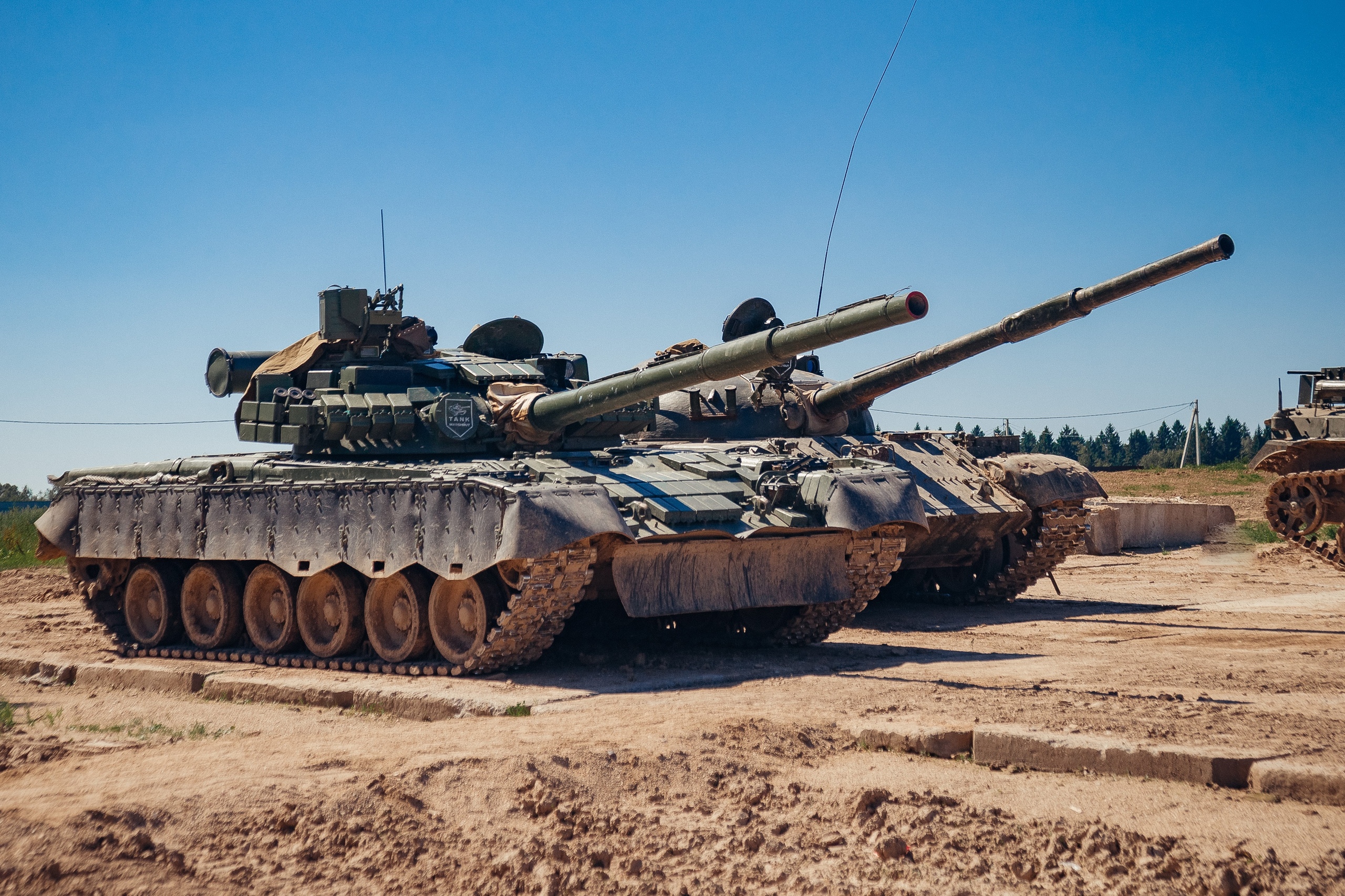 The main Soviet tank T-80 had a classic layout scheme, inside it housed a crew of three people. Weight of the vehicle was 42 tons, the frontal part of the tank was made of multi-layer armor. The tank is armed with a 125-mm smoothbore gun (firing range up to 5 km), the ammunition includes 40 shells (in later versions 38 and 45 shells), both sub-caliber and cumulative and high-explosive. Later modifications of the machine were able to shoot missiles "Cobra" and " Reflex".
Tank T-62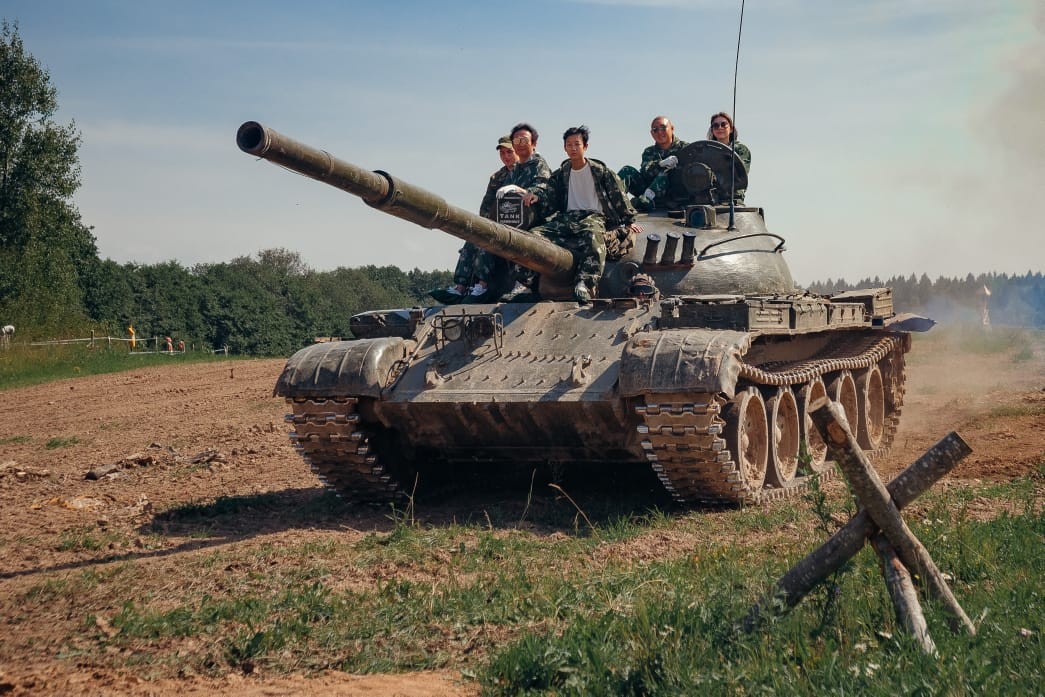 Tank T-62 is a Soviet tank developed in the early 60s on the basis of Tank-55. The creation of this combat vehicle is an important milestone in the history of the domestic tank industry. T-62 was the world's first production tank with a 115 mm smoothbore gun. Its production lasted until the mid-70s, there were produced about 20 thousand units of this machine. Currently, tank T-62 continues to be used in several dozen armies of the world.